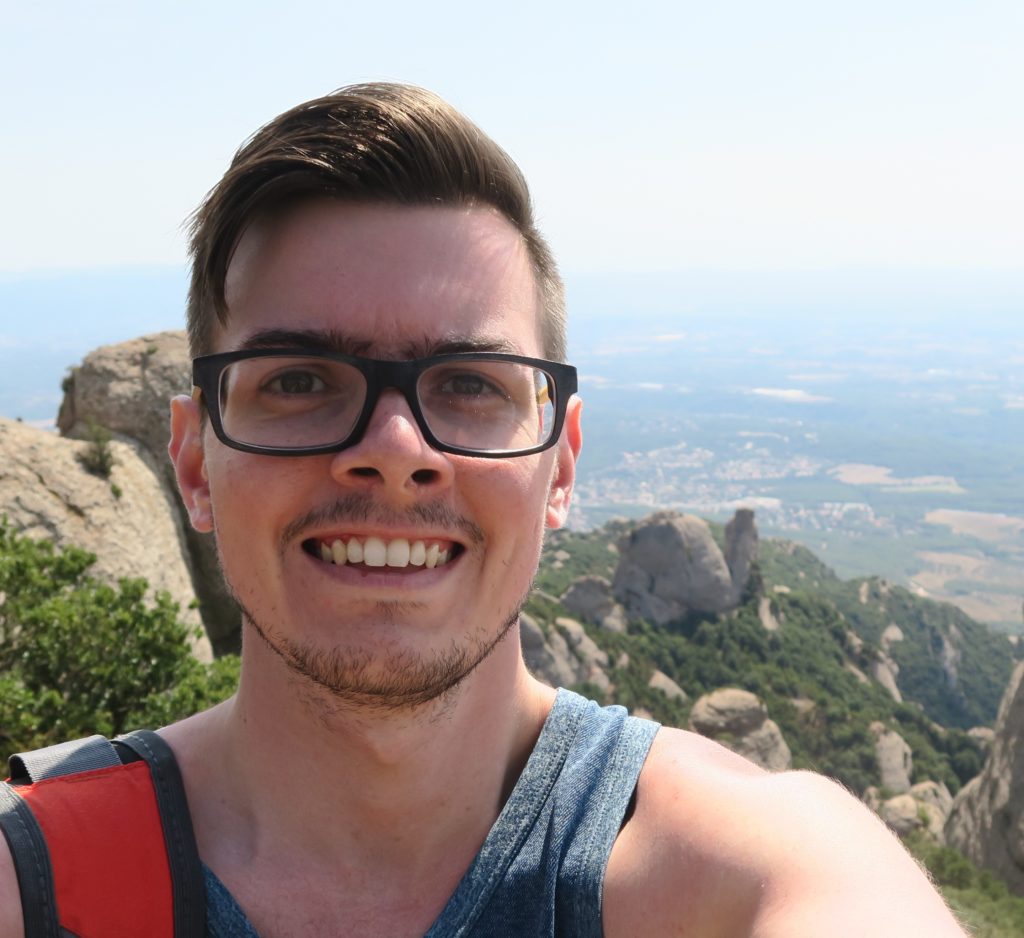 Experienced Software Engineer with a passion for discovery. Always looking for opportunities to learn, experience, or explore something new. Driven by an interest in the technical aspects of good design, and applying these concepts to produce efficient, dynamic, useful, and maintainable applications.

Senior Software Engineer working in the simulation industry on multiple government projects. As a skilled developer in high demand at Lockheed, I have been tasked with a number of technical and leadership responsibilities. This experience has included a broad range of topics and languages, including: C, C++, C#, MySQL, Python, Perl, Linux Knowledge, Software Design Knowledge, etc. I have used these skills to solve complex problems, lead teams towards technically sound decisions, and ensure a maintainable future for the resulting products. This dedication to good software design has led to multiple technical leadership roles overseeing small 3 – 5 person teams.
Paragon Technology
N.A.S.A
This position consisted of evaluating and manipulating various data sources for potential use in  the continuous monitoring of NASA's IT Security posture. The data involved required experience with: large scale databases, APIs, exports from COTS, GOTS, and custom in-house products. Each data source would then be processed, analyzed, and stored efficiently in order to populate dynamic web dashboards in near real-time. These projects required in-depth collaboration with N.A.S.A stakeholders to determine requirements and design based on customer needs, technical feasibility, project priorities, and resources available.
Lead developer position tasked with supporting various simulation efforts using game development tools and techniques. Simulations and Virtual Maintenance Trainers worked on consisted of NPC interactions, numerous environments / interactive components, virtual recreations of real systems, and complex user tasks. These simulations were designed and developed using game design patterns along with Unity 3D, C#, NGUI, Scaleform, and other tools.
Experience entailed working as an intern in the Global Business Technology department of Disney, sustaining C# / .NET / Silverlight applications and software. This internship also included a program designed to train new developers on aspects of the Software Development Life Cycle including: agile methodologies, unit testing / test driven development, documentation, and other software development strategies.
Masters Degree
Computer Science
University of Central Florida
Completed Masters degree in Computer Science (3.97 GPA) with an emphasis on AI, Machine Learning, Deep Learning, and Computer Vision. Completed additional courses covering topics such as: advanced algorithms and data structures, advanced computer architectures, multi-core processing, and networking concepts.
Bachelors Degree
Computer Science
University of Central Florida
Graduated in May of 2012 from the University of Central Florida with a Bachelors of Science in Computer Science.
Adobe Photoshop / Suite
80%
Sustainable Development
80%
The
Indie Galactic Space Jam
is a yearly event where groups of artist and developers try to rapidly prototype a space related game within 48 hours. As part of the Astro Clash Cosmo Smash team we were able to design and develop a functional and compelling game that won the grand prize of the competition.
Carley Corporation - Employee Of The Month
Lead Developer – USAF UDM Capstone Training Simulation. As the main developer, I worked directly with the customer, the project lead, and the art team to ensure that all components of the simulation were meticulously designed, developed, and implemented. The finished project consisted of SCORM compliant Unity Web Player content that accurately trained and tested users on the Air Forces' Learning Management System. Due to my efforts on this project I was awarded an Employee of the Month award.